Bichon Frise Rescue 2021 Calendar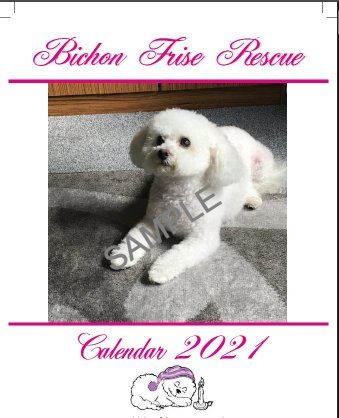 Our 2021 Calendar is now available.
A beautiful calendar with 13 months ( inc Jan 2022) of gorgeous Bichon Frise !
A5 size calendar folding out into 15" length x 6" wide
100% of all monies raised from the sales of the calendar go towards "Henrys Fund" to pay for the veterinary care
that any sick or injured Bichon Frise may need when they come to us.
Cost £7.99 per calendar free p&p ( UK ONLY)
We have limited stock , so don't delay ....
Click on the Paypal button below to buy yours now.
If you would like more than one calendar click the drop down arrow when ordering.
Thank you to everyone that have continued to support us.