How to Donate ( Henrys Fund / Louie's Legacy)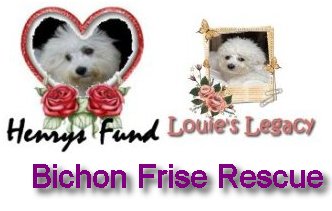 You can donate via the payment methods posted at the top or bottom of this page.
All About Henrys Fund, and how it started

Bichon Frise Rescue created a fund in this little Bichons memory when he passed away as a young puppy. The fund helps to raise money to pay for sick Bichons that come into rescue, and desperately need veterinary care.
Throughout the years since the fund was created every single penny that has been raised & donated to Henrys fund has been used to pay vets bills for the Bichons that arrive via Bichon Frise Rescue, and may need treatment for an injury, illness or condition.
In 2002, Henry arrived into the world, he was a precious little boy and very much loved by his owners.
At the age of 4 months old he became very ill with neurological problems, despite numerous tests and treatment he sadly passed away when he was only 5 months old, the photo of Henry in our logo above - was sadly his last.
Although Henrys life was cut so tragically short, his name lives on within the fund, and that will be his legacy forever.
Rosie & Sophie arrived into BFR in a disgusting neglected state, their coats were so matted it came off in a pelt, their teeth were rotten
and they were emaciated. After TLC from a BFR fosterer and funds from Henrys Fund they went onto be rehomed, these little girls
are now happy in their forever home- safe & sound.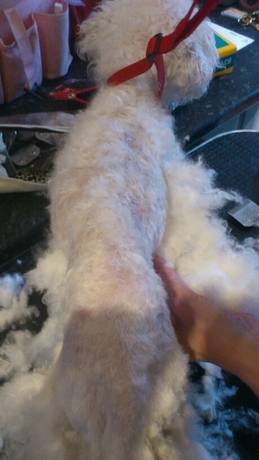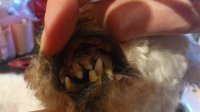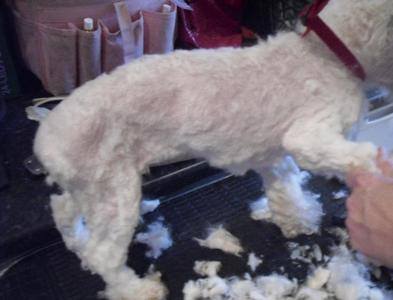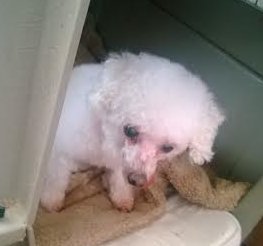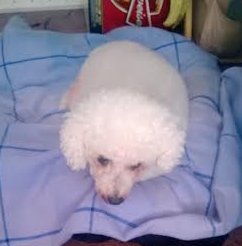 Lucy arrived into Rescue suffering with a horrendous skin infection, underweight and scared.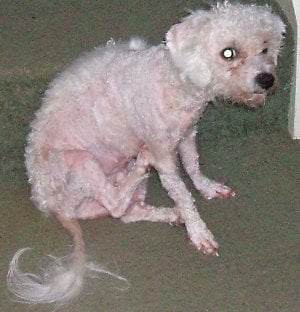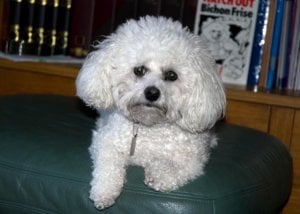 Here she is today after lots of treatment and care with her new owners looking healthy and beautiful.

Stanley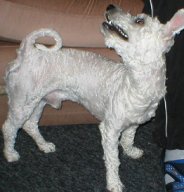 Stanley very frightened and suffering with clipper burns and terrible infections.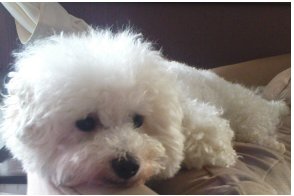 Here he is today ! after lots of love, medical attention and now has a gorgeous coat !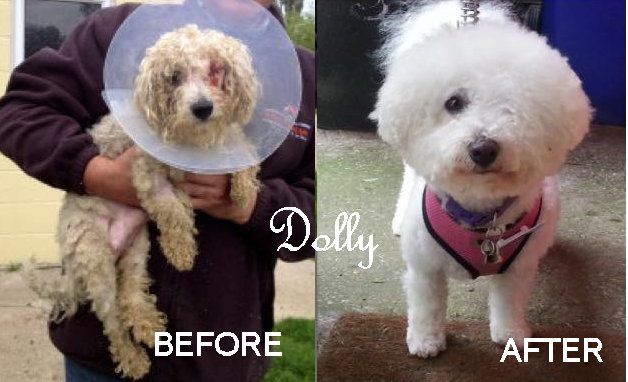 Dolly now living a happy life with her loving owner, after being neglected and used as a breeding bitch
Louie's Legacy
Louie was a much loved little boy that sadly passed away after putting up a strong fight with numerous health conditions , Louie's Legacy helps us promote the well being and care of Bichon Frise and also lets people know about the work we do within Bichon Frise Rescue UK at dog events and fundraisers, while also raising much needed funds for the sick and inured Bichons that need us.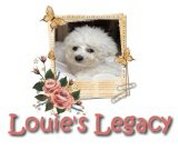 If you would like to make an online donation
Click on the Paypal "donate button" below.
If you'd prefer to donate by cheque or postal order
Please make it payable to:
And send to:
Mrs E White
National Coordinator
Bichon Frise Rescue
5 Cart Gap Road
Norwich
NR12 0QL