Henrys Fund

The Official Bichon Frise Rescue 2011 Calendar Available.

How did Henrys Fund begin?
Bichon Frise Rescue created a fund in this little Bichons memory when he passed away as a young puppy. The fund helps to raise money to pay for sick Bichons that come into rescue, and desperately need veterinary care.
Throughout the years since the fund was created every single penny that has been raised & donated to Henrys fund has been used to pay vets bills for the Bichons that arrive via Bichon Frise Rescue, and may need treatment for an injury, illness or condition.
About Henry
In 2002, Henry arrived into the world, he was a precious little boy and very much loved by his owners.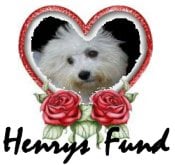 At the age of 4 months old he became very ill with neurological problems, despite numerous tests and treatment he sadly passed away when he was only 5 months old, the photo of Henry in our logo above - was sadly his last.
Although Henrys life was cut so tragically short, his name lives on within the fund, and that will be his legacy forever.
Henrys Fund Helped me :
The first day I arrived into Rescue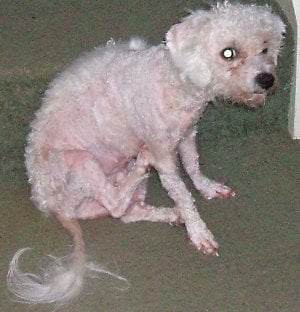 Now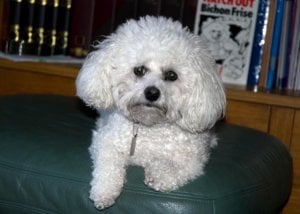 Here I am today after lots of treatment and care with my new owners.